Workshop Bordeaux virtual reality
Château Pape Clément is one of the most beautiful chateau in Bordeaux named after the property's most famous owner the Pope Clement V.
Its first harvest dates back to 1252 and this makes Château Pape Clément one of the oldest wine estate in Bordeaux. The estate's vineyard was estabilished by the family of Bertrand de Goth,  archbishop of Bordeaux, who was later elected to be the Pope and who we know under the name of Pope Clement V.
The Pope Clement V was widely known for his interest in wine and vine – growing. He grew up on a vineyard and when he later became an owner of the estate he himself was managing the chateau and enjoyed working in the vineyards. When he became Pope, he considerably contributed to the developement of viticulture particularly in the Rhône Valley, in Châteauneuf-du-Pape and all around Avignon, where he resided as a Pope.
Throughout the years, quality wine remained at the heart of the château's history. However, we had to wait for 7 centuries for the quality of this great wine to be renown with the Grands Crus de Graves classification in 1959. This classification ranked Château Pape Clément in the top 18 estates in Bordeaux – Graves.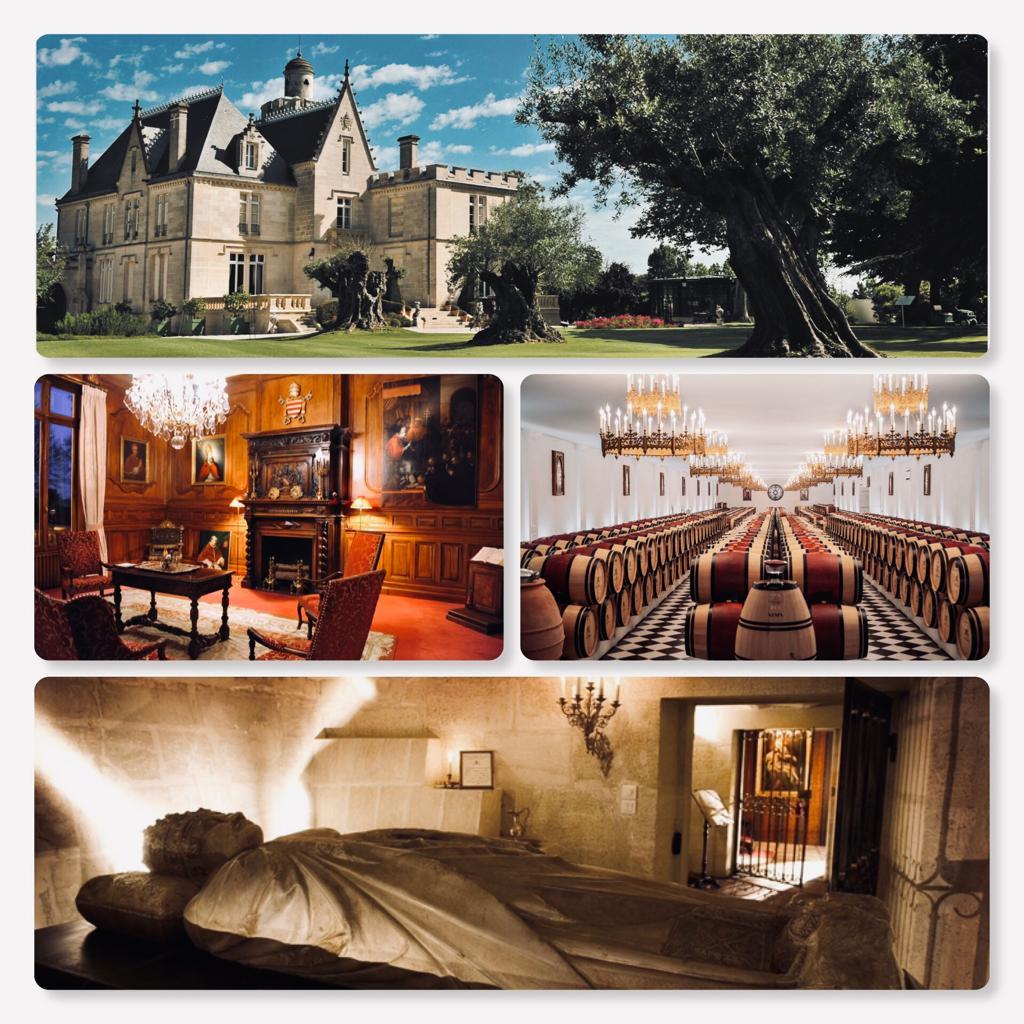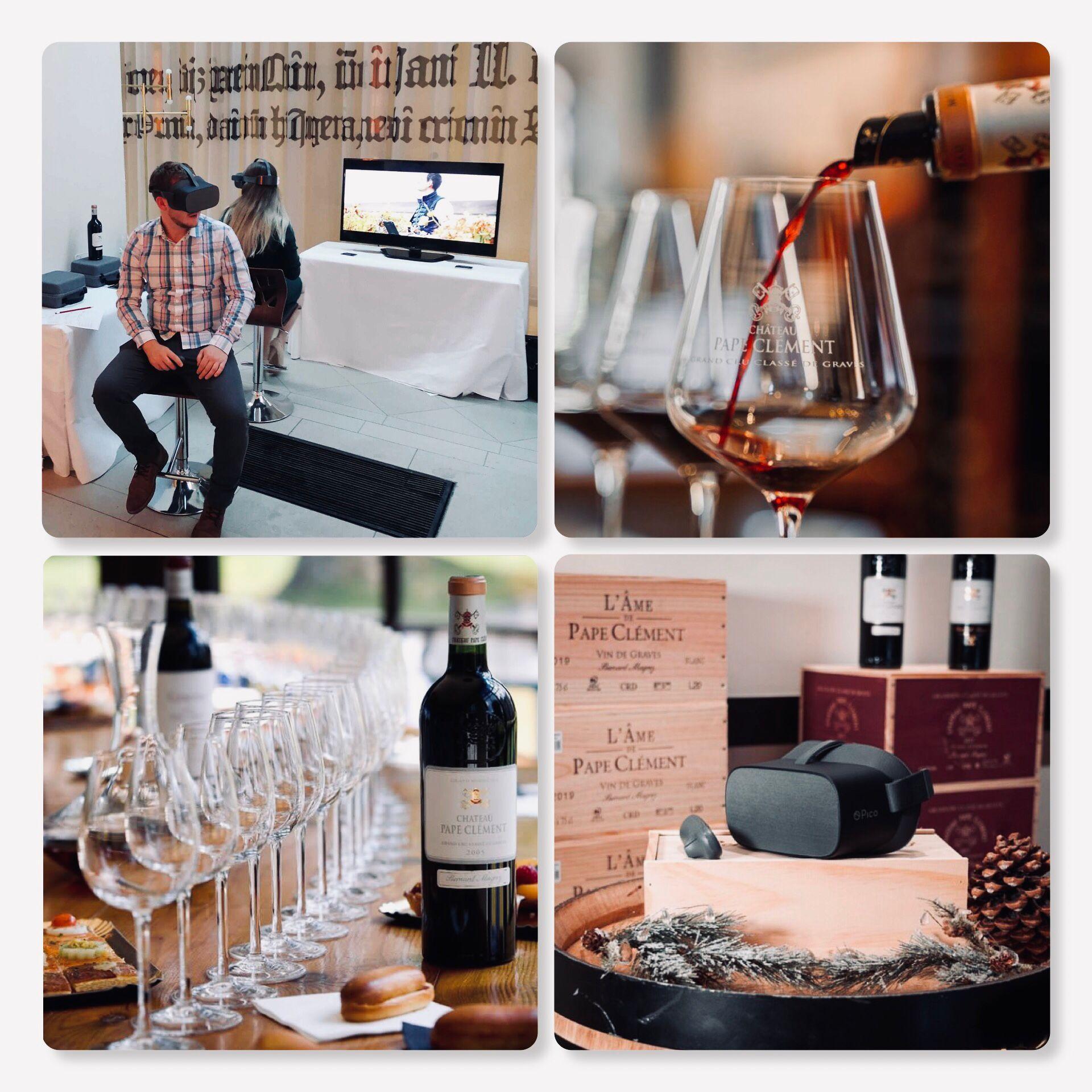 Thanks to the workshop you too can visit this magical winery and its stunning surroundings!
The workshop Bordeaux Virtual Tour offers you an incredible virtual tour of the Château Pape Clément together with a tasting of outstanding wines of its owner Bernard Magrez !
You can start your virtual excursion in the beautiful gardens planted with thousand-year-old olive trees and stately Lebanese cedars. Just few steps from here you can find the stunning glasshouse designed by Gustave Eiffel. You can also visit wine cellars, barrel rooms and beautiful wine shop with degustation room decorated with furniture from an old pharmacy dating from the 19th century.
Inside the castle you can then visit Salon des Papes with its beautiful collection of chalices and violins, the dining room with its Bassarat lustre or Melchior bottles cellar full of 18 litres bottles of Château Pape Clément wines. During this virtual walk you will learn about the interesting history of the chateau and it is quite possible that you will also run into the resting pope !
The virtual tour is accompanied by a commented tasting of Antoine's selection of Bernard Magrez quality wines.
Krátká prezentace vinařství Château Pape Clément a jeho historie
Virtuální procházka sklepy, zahradami a interiérem zámku Château Pape Clément
Zábavná hra plná vůní vín
Komentovaná ochutnávka výběru vysoce kvalitních Bordeaux vín Bernard Magrez
Workshopem provází Antoine Fanjat v českém, anglickém nebo francouzském jazyce
Duration of the event: 2 hours
Number of wines tasting : 5 wines
Quality of the wines: Crémant de Bordeaux – AOC Bordeaux blanc – AOC Blaye rouge – AOC Graves rouge – Âme de Pape Clément rouge
Origin of the wines: Bordeaux
Producer : Bernard Magrez
Type of wine : Effervescent (x1); Blanc (x1); Rouge (x3)
Number of participants : from 6 to 18 people
Food & Drinks : Refreshments and appetizers offered